Wooden Show Cages - Finch & Colorbred Canary - Refurbished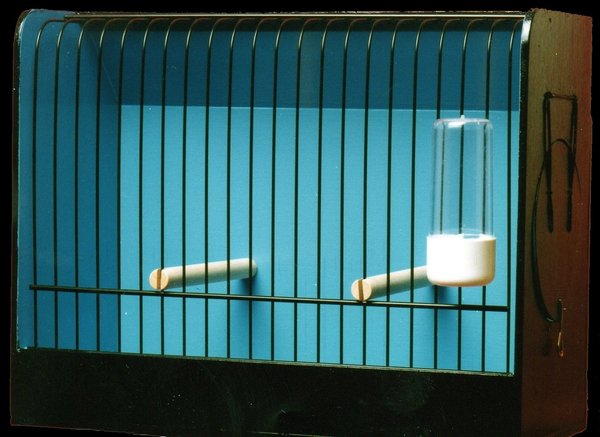 We have approximately 40 refurbished show cages for sale. All cages have been cleaned, disinfected, repainted and parts replaced where needed to make them as near to a "like new" condition as possible. These cages make great travel cages, and with the addition of a heat lamp, may also serve as a hospital cage. These cages are preferred by finch & softbill judges over the metal and plastic cages now being sold.
We also have a single wooden show cage storage & travel box for sale. It holds 4-5 show cages, depending on style. It is $40 and cannot be shipped. Photos will be sent via email should you be interested.
Available inventory will not be set here. Interested parties should email sales@mfgouldianfinches.com to order or inquire about these cages. Photos of available cages will be emailed to you for approval before accepting any particular cage. Invoices will be sent via PayPal and will need to be paid before cages will be shipped OR arrangements may be made to pick up

prepaid

cages (less shipping, of course) at our next event. Please see our Events tab for information on where we'll be and when.

***Shipping is a flat rate $20 per cage. Cages will be shipped ONLY to the Continental USA.
***Drinkers not included.

Choose from Colorbred Canary style cage or various Finch & Softbill cages. Because there is no standard for a Finch or Softbill show cage, configuration may vary. Colorbred Canary cages MAY be used as Finch & Softbill show cages as well, however, should you wish to show Colorbreds, the standard for Colorbred Canary must be as shown.
Read more about cage specifications for Colorbred Canary Show Cages on the
NCA website.
Because of the time and cost involved in repairing and painting these cages, they are not part of the current sale.
Colorbred Canary Show Cages
Sherwin-Williams #2126 Tricorn Black on the outside, Sherwin-Williams #1782 Bold Blue on the inside.
There are 22 vertical wires - 1/16th inch in diameter - and 4 horizontal wires - 1/8th inch in diameter
D

imensions are - 12 3/4" x 5 1/4" x 10"



Finch & Softbill Show Cages
Painted black on the outside, white on the inside.

Size & dimensions vary. Contact us for more information.