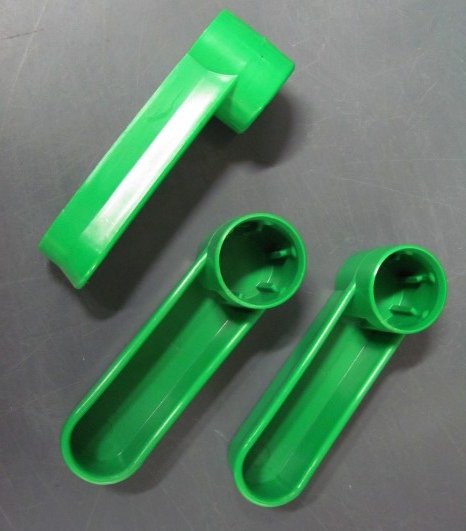 For those of us with large flocks, storing vacation drinkers can be a challenge unless we have a lot of space. Storing our Large Footsie doesn't take much space at all, and you can recycle your soda bottle when you are done using it!
Designed to work with a soda bottle attached to the outside of the cage, this gadget stores easily and works well as a vacation drinker. It has a lower profile than the Footsies we used to carry, making it more stable and easier to load.
A spring or rubber band may be needed for support, depending on your setup. Super quality here.

***Colors may vary