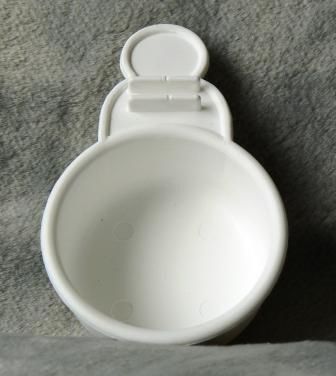 ***CURRENTLY TO BE DISCONTINUED, however, we are having this item custom created. If the prototypes live up to our exceptionally high standards, we'll have them back in stock! Updates as we have them!
Made to fit in cage seed doors, our Egg Treat Cup is a very nice size - not too big, not too small. Cup portion measures 2 1/2" across and 1" deep. Perfect for serving Miracle Meal or Herb Salad.

***Top rack dishwasher safe.
***White only