MLFAS, Inc. Multifunctional Egg Candler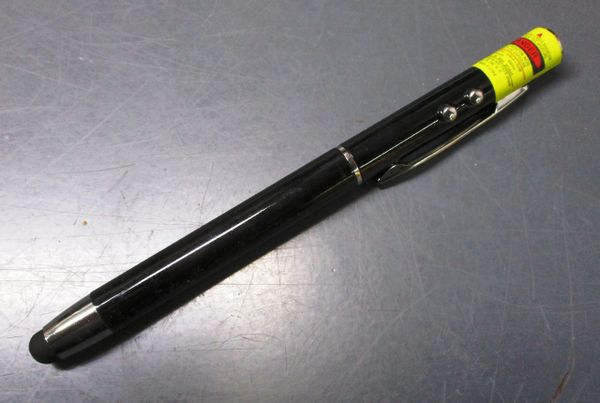 Because we no longer have access to our favorite flexible egg candler, we've spent the last two years searching for a new candler. We needed one that is powerful enough to see into the eggs, but has a small enough light to fit the end of a finch egg. We prefer no light is wasted and like that the light is directed into the egg instead of around it.

While this one doesn't have the flexible neck we prefer, the rubberized stylus tip is wonderful for positioning fragile eggs. The LED lights are amazingly bright and focus in a small area to light up the entire inside of the egg.

What we love most about this light is that it comes in handy for a variety of uses in the aviary. Use the stylus tip for tapping your cellphone or tablet.  Twist it to extend the built-in pen and make notes about the eggs you've candled. Use the red laser pointer for teasing the cat away from your birds! Metal pocket clip allows you to carry it with you hands-free.

Batteries are pre-installed.