MLFAS, Inc. Cannula Tips for Our Hand Feed Syringes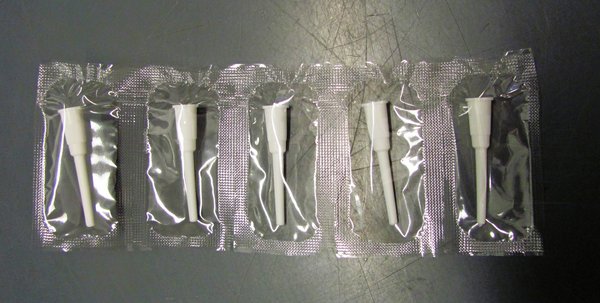 Additional Cannula Tips for your syringes.
Small enough for even the tiniest mouth. Individually wrapped and sealed.
***Contrary to popular belief, these tips do NOT fit all 1ml syringes. We carry the correct syringe for these tips
HERE
.
---
Length - 33mm
Inside Diameter (portion that will fit onto syringe)- approximately 4 1/2mm
---
With proper cleaning and storage, our Cannula Tips will last through years of use.