CCA-D Drinker - Vacation BASE ONLY for Mason Jar - Red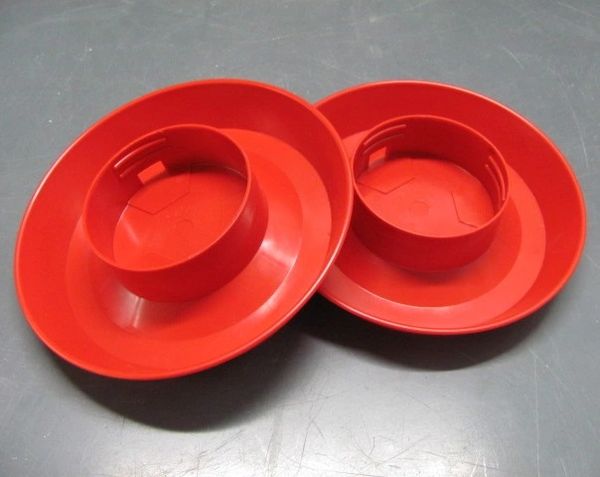 ***TO BE DISCONTINUED
Our Vacation Drinker Base can be used with a small mouthed Mason jar to give your birds a vacation drinker, or a larger water supply in a flight of many birds. It is less bulky than our Large and Small Vacation Drinkers and therefore takes up less cage space. When paired with a small mouthed Mason Jar, it delivers approximately 1 1/2 quarts of fresh water.
Not made to be used with seed.
NOTE

:
If used for small chicks (chickens), add stones, glass weights, or large marbles to prevent the chicks from drowning.
Dimensions

:
Base is 6" in diameter with the drinking rim 1 1/2" from base of jar to outer rim, and 1" deep. Overall height when set flat on surface is 1 5/8".

***Top Rack Dishwasher Safe
***Current color RED, however colors may vary